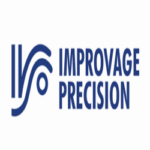 Overview
Sectors Manufacturing

Posted Jobs 1

SSM Registration No. 399519-D
Company Description
WELCOME TO IMPROVAGE!
Malaysian Entrepreneur Dato' Tee Choon Huat is the Founder and Managing Director of Improvage Precision Sdn Bhd and Improvage Technologies Sdn Bhd based in Melaka.
Improvage named for our passion to "Improve With Age". It is through his policy and work ethics that natured us to maturity to achieve our Customer Expectations and the highest level of Standard Requirement.
With a handful of employees and operating from a rented factory lot in 1996, Improvage has grown leaps and bounds into one of the most established and respected leader in the precision/tooling fraternity, not just locally but overseas as well. Improvage has successfully won recognition from multinational customers and SME industry, and awarded numerous prestigious awards including "Supplier Of The Year Award" and "Zero Defect Award" and "Golden Bull Award".
Dato' Tee continued to diversify Improvage business to Semiconductor Machine Assembly and Testing in 2006, and later 2009 to Aerospace Manufacturing.
With our testimonial of years of services, technical expertise, a reputation for high quality, precision and reliability equipment in the high-tech equipment industry, we assure you of the highest and finest quality products.
Active Jobs From Improvage Precision Sdn Bhd