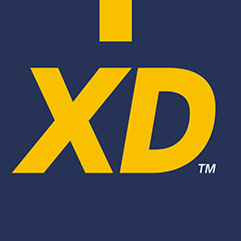 Job Detail
Career Level Entry-level

Experience Fresh

Qualifications Diploma
Job Description
https://forms.gle/L2uqndyJKwZkHEUo9
Geography scope: Onsite/Hybrid and Remote– Interns located in other states or countries
Working hours: 8:30 am to 5:00 pm every Monday to Thursday (minimum 30 hours)
Internship options:
• Express internship – 4 to 7 weeks
• Partial Internship – 8 to 11 weeks
• Full Internship – 12 weeks and above
Job scopes
• Part of website design team for XD School.
• Design a fresh new look for the website that encourages visitors' interest in our organization.
• Manage and update Care2Run/XD School's website.
• Automate current manual systems.
Job requirements
• Currently pursuing studies in Computer Science and IT will be preferred.
• Experienced in front-end web development (Ex: HTML, CSS, JavaScript).
• Experienced in website builders (Ex: Wix, WordPress).
• Experienced in using Adobe Photoshop, Premiere Pro, Illustrator, InDesign, or similar software.
• Experienced in back-end web development.
• Experience in UI/UX and design mock-up tools.
• Proficient in Microsoft Word, PowerPoint, and Excel.
• Creative and detail-oriented in website designing.
• Excellent English communication in verbal and written aspects.
• Positive attitude with a growth mindset.
Annual leave and public holidays
• There are no non-service days in the duration of the internship period other than in the case of sickness.
• For all cases of sickness, a medical certificate shall be presented to the supervisor.
Remuneration & benefits
• Internship completion certificate.
• Participate in Care2Run/ XD school Smartphone Photography Series programme worth USD 160 dollars for complimentary. (Optional)
• Rewards will be given to the interns who achieved excellent work performances
• Letter of recommendation provided that the works given to the interns are done exceptionally.
• Steep learning and hands-on experiences and knowledge.
*Please note that our internship promotes a less-defined job description to enhance the learning experiences of interns*
Attached Files