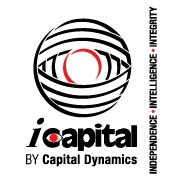 Job Detail
Career Level Entry-level

Experience Less Than 1 Year

Qualifications Bachelor Degree
Job Description
As a member of a global IT team, your responsibilities will include:
Developing and maintaining global websites and web-based applications for in-house use.
Conducting requirements analysis, software design, coding, testing and documentation.
Researching the latest technologies in database and system design and implementing the improvements to the applications.
Advising business stakeholders about systems innovations to improve productivity of systems, databases and applications.
Travelling and communicating with team members as well as service providers based in other countries.
Managing multiple projects and working within deadlines.
Diagnosing database program issues and resolving user complaints in accessing our systems and applications.
Requirements:
A solid degree in Computer Science or IT from a reputable university.
Passion for web application development, system administration and support, and a perfectionist nature.
Great aptitude for SQL and a variety of database systems such as MySQL, PostgreSQL, DynamoDB, Table Store, MongoDB.
An excellent understanding of system security and web technologies.
Skill web programming languages. PHP, HTML5, CSS3, Javascript, JQuery, Bootstrap, JAX, ReactJS, or AngularJS.
Strong knowledge of scripting languages using Bash, Python and Perl would be an advantage.
An understanding of how to conduct basic system administration of LAMP and Windows Servers.
Practical experience in the implementation of E-commerce and Payment gateway would be an added advantage.
The ability to work in a team environment while being highly responsible for one's own affairs.
If you are keen to be part of Capital Dynamics, please send your complete resume to careers@icapital.biz