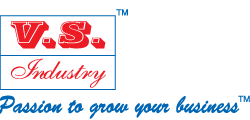 Job Detail
Career Level Entry-level

Experience Fresh

Qualifications Bachelor Degree
Job Description
Successful candidates will be offered a full-time permanent job under V.S. Industry Berhad.
Candidates will be assigned under Purchasing/ Warehouse/ Shipping/ Sourcing/ Marketing/ NPI/ Costing department that relates to education background and working experiences.
Job Responsibilities:
1. Purchasing Officer
Receive forecast from customer and distribution to vendor.
Issue Purchase Order (PO) to supplier based on forecast, call in material based on production plan.
Ensure sufficient material for production plan.
Responsible for daily operational purchasing needs.
Any ad-hoc duties assigned by Superior management.
2. Warehouse Officer
Control overall data entry activities.
Monitor efficiency and effectiveness in the ERP system.
Prepare for inventory related issue.
Control well department file or documentation.
Monitor well in monthly inventory (freeze, submission & reconcile).
3. Shipping Officer
Prepare shipping document (DO, Profoma Invoice & Packing List).
Ensure shipment plan working well.
Documentation submission to customer forwarder and liner.
Process forecast and shipment booking and confirm shipment with planner.
Follow up the shipment and make sure the Transport on time delivery.
4. Sourcing Officer
Gather information and make enquiries as to new sources of supply.
Promote cost down and retain data for all cost down activities.
Involved in all new project introduction and to assist inquiring suppliers able to supply the required material parts.
Coordinate with suppliers for new parts in terns of providing information (Spec, drawing, actual sample).
Disseminate information for all new models to purchasing members.
Update the new part details into ERP system and control department documentation.
5. Marketing Officer
Liaise with customer in new product launching in order to meet customer requirements.
Coordinate with internal team to meet customer expectation in new product development.
Responsible to build relationship and contact channel with customer.
Analysis customer forecast to ensure supply chain readiness.
6. NPI Officer
Develop new part, concurrent with supplier and project engineer.
Raise order to inform supplier delivery date and quantity require for respective OT/EB/PP/1st SOP build.
Coordinate golden sample pack, submit to relevant department to obtain golden sample approval for SOP build.
Coordinate tool development to cater each stage of build.
Publish bill of material to relevant supplier and internal supply chain to inform each SKU item use.
7. Costing Officer
Generate sales order from forecast and PO.
Generate quotations to claim customers.
Liaise with customer and finance team on invoicing transactions.
Track tooling parameter and engineering change order to update the latest cost.
Liaise with customers and commercial related issue- cost buyoff, payment, tooling and NRE cost, product cost.
Upload the finalized product BOM cost for financing transactions in system.