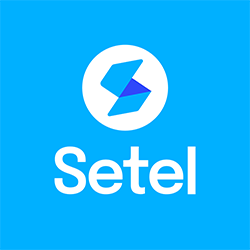 Job Detail
Experience Fresh

Qualifications Diploma
Job Description
About Setel:
The Future of Mobility
Introduced in July 2018, Setel is a mobile platform that aims to delight customers by innovating for better, inclusive mobility. Setel serves customers across Malaysia by powering one app as the constant companion to ease motorists' journey across fueling, parking, EV charging, motor insurance, road tax, auto assistance, general purchases, and more across an ecosystem of PETRONAS petrol stations, retail partners, and online merchants.
In This Role You Will:
Support on copy and translations for application assets on Web, social media, app
Create customer service decks.
Execute marketing campaigns with the guidance of a supervisor.
Perform administrative tasks to ensure that vendors are being paid.
Collaborate and work closely with internal and external stakeholders, agencies, vendors and partners to ensure the smooth execution of daily tasks.
You're A Great Fit If You Have:
Proficiency in Adobe suite like Adobe Illustrator and Photoshop, and/or Figma.
Proficiency of video editing in Adobe Premiere and After Effects is a bonus.
Proficiency in Microsoft Office applications, including Excel, Word, and PowerPoint.
Strong interpersonal skills, with the ability to work collaboratively with others and build relationships with employees.
Strong organisational skills, with the ability to prioritise tasks and meet deadlines.
Strong written and verbal communication skills, with the ability to effectively communicate with employees at all levels of the organisation.
Basic Editing skills in Canva, or InShot
A bachelor's degree in Marketing/Communications/Multimedia/Graphic Design or equivalent.
What Makes Working With Us Awesome
Our people and culture – You will get to work with awesome and friendly colleagues with whom you can expect to collaborate well to deliver your work. Empowerment is given and you will get a lot of opportunities for peer learning.
Availability of tools and applications: You will be provided with different tools to facilitate your work. Automate your work whenever possible so that you can focus on delivering impact for your role.
Development-focused – Your learning and growth matter most to us. We are people-centric and always ready to help our people to define what they want to make an impact on and craft their learning plan accordingly.
Cool Perks/Benefits
Hybrid working arrangement; Flexible working hours.
Relax and unwind in the leisure area with video games, board games, books, and more.
Wear your favourite jeans, or any cool OOTD so that you can work comfortably (in style).
Coffee, tea, or snacks are available for consumption in the pantry. Because you'll be happier with a full tummy.
A healthy body leads to a brilliant mind. Let's get moving with the inter-company sports team.
There will be workshops, talent shows, sports activities, and other events for sharing and bonding.
Personal Data Protection
Setel Ventures Sdn Bhd is fully committed to the protection of Personal Data and compliance of the Personal Data Protection Act 2010 ("Act"). Setel Ventures Sdn Bhd assures that any Personal Data collected, stored, processed, and used for the purpose of this registration/application shall comply with the requirements of the Act and only be used within Setel Ventures Sdn Bhd.
We ensure that the data you submit to us remains confidential and is used for the purposes stated in the data privacy statement.
By clicking on "Apply", I agree to the data privacy statement and I accept it.