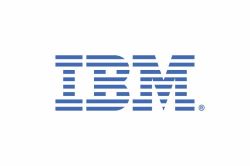 Job Detail
Career Level Entry-level

Experience Fresh

Qualifications Bachelor Degree
Job Description
Introduction
At IBM, work is more than a job – it's a calling: To build. To design. To code. To consult. To think along with clients and sell. To make markets. To invent. To collaborate. Not just to do something better, but to attempt things you've never thought possible. Are you ready to lead in this new era of technology and solve some of the world's most challenging problems? If so, let's talk.
Your Role and Responsibilities:
IBM Malaysia's internship program is a program geared toward current university students to place them in industry and prepare them for corporate and community leadership.
IBM Internship program offers students the following benefits:
Get basic understanding on IBM organization and, business processes & high performance culture

An opportunity to engage in real assignments/projects

Excellent chances to develop personal skills such as: teamwork, communication

A chance to fully integrate with IBMers and collate information about career direction

The potential to build contacts to help with future placement
Job Description:
The individuals in this role use dedicated financing systems and processes in the support of varied responsibilities such as Contract Preparation and Acceptance, Billing, Indexing, Returns, Mid-Lease and End of Lease Administration.
The role provides operational and administrative support to the business by being responsible for organizational tasks of varying complexity.
Individuals may provide strategic and comprehensive support to IBM acting as a resource on tracking business results, formulating business strategy, managing process ownership and system requirements driving cost and productivity benefits while strengthening IBM's system of internal controls.
Acts as interface between customer and IBM setting realistic expectations, resolving fulfilment/contract/decision related problems and providing support to customer ensuring a high level of satisfaction.
Have responsibility for more complex customer relationships, but with support of more experienced team members.
Ensures resolution of contract related problems and disputes related to EOL.
Maintains an awareness of customer decision and returns and communicates problems/issues to customers and appropriate IBM contact point.
Maintains awareness of customer debt/accounts receivable status and initiates appropriate collection activities. Coordinates communication with customer and works with counterparts to resolve customer disputes and problems.
Responds to fulfilment queries and ensures satisfaction with IBM fulfilment practices.
Ensures compliance to all audit guidelines and adheres to all established processes.
Assumes additional responsibilities as assigned.
Required Technical and Professional Expertise:
Specific Knowledge and Skills:
Candidates must possess at least a bachelor's degree in finance/ Accounting/ Banking/ Economics, Commerce, Business Studies/ Administration/ Management (Major in Finance or Accounting will be added advantages)

CGPA at least 3.0 and above is a MUST

Ability to work independently.

Ability to plan and organize work.

Ability to work and collaborate across teams.

Strong written and oral communication skills.

Ability to work in a fast-paced, demanding, and rapidly changing environment.
Basic Requirements:
Candidate must be pursuing at least a Bachelors Degree.

Must be able to communicate fluently in English.

Candidate able to start in May 2023