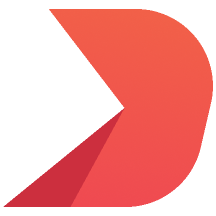 Job Detail
Experience Fresh

Qualifications Bachelor Degree
Job Description
Job Description
Our 5-month graduate training programme is designed to give fresh graduates a holistic learning experience with real-world scenarios, backed by a well-structured curriculum.
Built on the idea that successful professionals are generalists, BeSquare exposes you to challenging modules focussing on the various IT domains, helping you carve your career path. You'll be working with our tech teams to expand your knowledge of the IT industry, enabling you to find unique solutions as a generalist who sees the big picture.
After completing the programme, you can highlight your newly acquired skills in your application for tech jobs at any company, including Deriv.
Join BeSquare to:
Acquire technical and non-technical skills through an intensive learning and development programme to facilitate your career growth.
Gain hands-on tech experience through cross-domain training and learning directly from our talented IT teams.
Expand your professional network with tech experts, guest speakers, and fellow participants at BeSquare.
Seek professional guidance to help you set clear career goals and tap your hidden potential.
Potentially secure a job with us by becoming the best BeSquare graduate trainee.
Participate in a paid programme and get on-the-job experience.
Requirements
A Malaysian citizen
A fresh graduate or last-term student in information technology, computer science, software engineering, computer engineering, or any other related fields.
Passionate and ambitious about developing skills in technology
Proactive, result-oriented with high integrity
An excellent problem-solver and a team player
Proficient in spoken and written English
Required skills