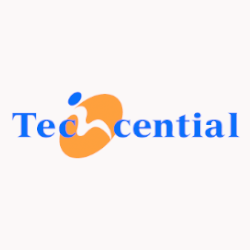 Job Detail
Career Level Entry-level

Experience Less Than 1 Year

Qualifications Diploma
Job Description
JOB RESPONSIBILITIES
处理行政管理事务 Performs administrative duties for executive management.
相关职务包括:应答外来电话,会议活动安排工作,准备相关报告,公司内部培训 Responsibilities may include screening calls; managing calendars; making travel, meeting and event arrangements; preparing reports and financial data; training and supervising other support staff; and customer relations.
安排及进行应征者面试,检查筛选应征者履历表,规划新员工职前培训,更新员工资料,薪水处理Screens telephone calls, schedules interviews, conducts Internet research to locate potential job candidates, scans resumes, assists with planning new employee orientations, compiles materials and maintains employee database records.
REQUIREMENTS AND QUALIFICATIONS
应征者需至少拥有Diploma文凭 Candidate must possess at least a Higher Secondary/STPM/"A" Level/Pre-U, Diploma, Advanced/Higher/Graduate Diplomas, Bachelor's Degree, Post Graduate Diploma, Professional Degree, any field.
至少拥有1年的相关领域工作经验 At least 1 year(s) of working experience in the related field is required for this position.
熟悉电脑操作,擅长网上资讯搜寻,机动性,沟通能力强,能与各部门阶层人士与外来人士合作Requires strong computer and Internet research skills, flexibility, excellent interpersonal skills, project coordination experience, and the ability to work well with all levels of internal management and staff, as well as outside clients and vendors.
需对保密事项高度敏感 Sensitivity to confidential matters may be required.
BENEFITS
5 天工作制 5 working days
公积金及社险 KWSP (EPF) & SOCSO
医药福利 Medical
花红 Bonus
年假,婚假,产假/陪产假及其他 Annual leave, Marriage leave, Maternity / Paternity leave, and others
免费提供制服 Uniform provided (FOC)
个人意外险 (服务超过3年) Insurance 'Personal Accident' (serviced more than 3 years)
Required skills