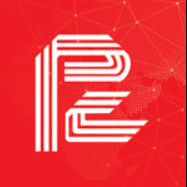 Job Detail
Career Level Intermediate

Experience Less Than 1 Year

Qualifications Bachelor Degree
Job Description
As an Accounts Executive, you are responsible to carry out all tasks assigned relating to the day-to-day financial accounting functions and operations including transaction processing, updating, reporting and furnishing of financial information.
What Will You Be Doing?
Responsible for partial accounting work which includes
Key in all accounting entries in the accounting system e.g. General Ledger, Accounts Payable;
Prepare accounts and management accounts;
Assist Senior Executive-Accounts to plan and monitor cash flow;
Key in Sales Collections for PC Group of Companies;
Monitoring the overseas collections by fax or email Statement of Accounts to Overseas customers;
Issuing reminder letter and updating customer payment into the Accounting System;
Issuing Debit/ Credit Note to overseas customers;
Prepare the Bank Reconciliation for PC Group of Companies;
Processing monthly staff claims;
Checking Sales Order from customers by post;
Prepare the Bank Reconciliation;
To liaise with Auditors during annual audit exercises; AND
To approve all SQL Accounting Software transactions
Perform all other duties, activities and responsibilities that may assigned by superior whenever necessary from time to time.
Requirements
Diploma in accounting/ LCCI/ Bachelor's degree in economics, accounting, business administration or finance.
Continuing training as finance regulations change
More education, experience or additional certifications and licenses may be required.
Proficiency with computers and bookkeeping software, strong typing skills
Exceptional time management and verbal and written communication
Familiarity with basic Accounting principles
Professional manner and strong ethical code