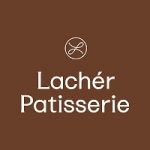 Overview
Sectors Restaurant / Food Services

Posted Jobs 1

SSM Registration No. 202101012224
Company Description
What happens when a web designer, a personal shopper and a pastry chef frequently travel to France and fall deeply in love with French desserts? Well, they open a patisserie. At least that's what we did.  Lacher (pronounced 'La-Share') Patisserie is a French-inspired online cake shop where we serve you fine French entremets and classic premium cakes without you having to leave your home.
There's just something about French desserts and the French's culture of eating these desserts that appealed greatly to us. They have a way of combining different layers of textures with a variety of flavours and making them taste deliciously balanced. Take a stroll down the street of France and you'll see long queues to bakeries and dessert shops regardless of the time of day. We knew that we couldn't bring that culture to the streets of Malaysia, but we wanted to make our desserts available to people whenever they're up for a little treat. We realised that French desserts are mainly served in hotels. So, we had the urge to make them more accessible and convenient to people in their everyday life. We want to bring the goodness of each dessert with their distinct tastes, flavours, intricacy and all, right to your Malaysian tastebuds.
Our head chef, Chef Pang Yun Kian (also the co-founder), has over 10 years of dedication to modern pastry and was one of the champions of the Asian Pastry Cup in 2016. He has worked in some of the fanciest hotels in Singapore, including Regent Singapore, Marina Bay Sands Hotel, and Swissotel the Stamford. He began honing his French pastry skills in 2010, and is now the mastermind behind our proud creations.
Active Jobs From LACHER PATISSERIE – LACHER MALAYSIA SDN BHD