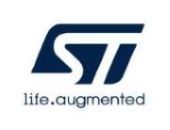 Job Detail
Career Level Senior

Experience 3 Years

Qualifications Bachelor Degree
Job Description
Responsibilities:
To develop & to industrialize new wire bond process (Copper, Gold and Silver Wire) for new packages / products (QFP, PSSO, PSO, HiQuad, SO, BGA, SSOP)
To support qualification lot and engineering lot to meet time-to market for new packages / new products.
To drive Gold Saving Program for cost reduction projects
To drive Long Life Capillary qualifications.
To support wire bond process optimization during major quality complaint.
To characterize new wire bond direct and indirect materials
To develop robust looping profile for new products.
Requirements:
Bachelor's degree in mechanical engineering / Material Science / Electrical Engineering / Electronics Engineering or equivalent engineering field.
Minimum 1-2 years of working experience in Gold/Copper/Silver ball bonding process.
Able to handle wire bonder machine such as ASM Express/Aero or KNS Iconn+/Rapid or equivalent model.
Skill in Design of Experiment. Skill in SAS-JMP will be an added advantage.
Skill in analytical trouble shooting.
Know FMEA, 8D and other QA tools.
Good inter-personal skills and able to work well under pressure.