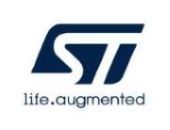 Job Detail
Career Level Senior

Experience 2 Years

Qualifications Bachelor Degree
Job Description
Responsibilities:
Setup new process step.
Monitor process performance and improve yield, quality, ECC, O/S complaint, LRR, and reduce internal/external customer noise.
Work as a team between Operation/ Equipment/ Quality to resolve production, quality issue and reduce production line disruption.
Perform FMEA, risk assessment of process changes with proper change management process.
Manage recipe and procedural control. Familiar with Control plan, OCAP, WI & FMEA.
Ensure robustness of processes with SPC and other process control tools.
Initiate and support excursion prevention, cost reduction and quality improvement projects.
Responsibilities:
Masters/Bachelor's Degree in Engineering (Mechanical / Mechatronics / Manufacturing/ Material Science / Chemical) or equivalent.
Minimum 1 – 5 years working experiences on (Process Sputtering, Wet etch, Dry etch, Wafer backgrinding, Wafer mount & Wafer saw)
Good communication skill and equipped with strong analytical skills.
Systematic Problem-Solving methodology e.g., 8D, DMAIC, Process Mapping, Fish Bond, Is/is not…etc.
Ability to anticipate issues and challenges and resolving them quickly. Good knowledge and skills in production area.
Practice high performance behavior and together work as Team in executing projects & strive for excellent.
Fresh graduates are encouraged to apply.
Required skills