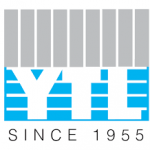 Overview
Sectors Others

Posted Jobs 0
Company Description
YTL Land Sdn Bhd is a wholly-owned subsidiary of YTL Corporation Berhad. YTL Land Sdn Bhd owns and operates The Starhill and Lot 10. Both shopping centres are the most recognisable buildings within central of Kuala Lumpur's shopping and entertainment district, Bintang Walk. The company committed to be the premier owner and manager of world-class iconic shopping destination by providing the ultimate shopping, dining and entertainment experience.
The Starhill – the Home of the Tastemakers, offers experiential retail in a warm and sophisticated boutique retail environment replete with style and aesthetics of true tastemakers. Four floors of experiential retail space and three upper floors of JW Marriott Kuala Lumpur hotel rooms seamlessly integrate as one vertical seven-floor development – a first in Asia that truly breaks down the boundary between retail and hospitality. The Starhill will be connected to over 1,100 rooms of JW Marriott and The Ritz-Carlton, Kuala Lumpur. Highlights of the retail floors include luxury fashion, contemporary fashion, jewellery and timepieces, design galleries and a library lifestyle concept complemented by cafes, lounges and restaurants including greenhouse-inspired culinary concepts in conservatories. The Starhill cements its place at the epicentre of Bukit Bintang, as the definitive lifestyle destination for discerning urbanites and travellers to enjoy best-of-class retail-hospitality experiences. The Starhill is a high-end retail asset owned by Starhill Global REIT listed in Singapore Exchange.
Lot 10 has been a key player and an icon of Bukit Bintang for the past 30 years, it is Kuala Lumpur's foremost trendsetter in fashion, dining and lifestyle. Nestled in the heart of the city, Lot 10 is the focal point for locals and tourists to MEET.PLAY.#LOVELOT10. The dynamic, fashion-forward destination offers a trendy digital environment that entertains, excites and engages shoppers. Home to exciting shops, dining outlets and year-round events, Lot 10 offers experiences promoting youthful fun and creativity. The mall houses Isetan The Japan Store, the first Japanese concept store in the world featuring 11,000 sq m spread over six floors of fashion, lifestyle and technological products from Japan;  J's Gate Dining – an authentic Japanese culinary haven with 18 of Japan's best specialty restaurants, Malaysia's first flagship H&M store; and Lot 10 Hutong, the Platinum Award winner in the Food Court category at the Kuala Lumpur Mayor Tourism Awards featuring Malaysia's first and only local heritage street food village.