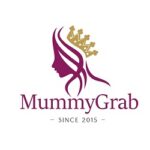 Overview
Sectors Sales / Marketing

Posted Jobs 9

SSM Registration No. 1204338-M
Company Description
ABOUT MUMMYGRAB
MummyGrab was established in 2015. It's the first platform in Malaysia to provide high-quality products domestic and foreign. We have more than 3,000 kinds of products and more than 100 categories, providing affordable and high-quality for alls .
We only cooperate with original manufacturers and are committed to collecting the best quality skin care, health care, mother and baby, food and daily necessities from different countries, attracting a large number of mother fans to join the big family of group buying,
MummyGrab upholds the mission to serve all families, building a better family and future, and becoming the most trustworthy group-buying mother and baby brand.
CAREER DEVELOPEMENT
MummyGrab Career Programme will provide you opportunities to gain valuable hands-on exposure and mentoring in your field of study.
It is tailored for experiential learning and will bring you the advantage of first-hand experience through a combination of dedicated mentoring and practical training.
You will have opportunity becoming a leader to achieve the expected future.
SERVICE PROJECTS AND FUTURE PLANNING
– Cooperate with domestic and foreign brands, including W SHOW, CUITISAN, LUDAVI, Master Tang, Eu Yan Sang, Happy Health and more than 80 certified brands
– Complete warehouse system, live broadcast management team, brand and content marketing team
– Become the No. 1 group buying platform with the highest quality certification in Malaysia with a population of 30 million
AWRADS AND REPORTS
2023

南洋100品牌奖

Baby Talk Readers' Choice Awards 2022
2022 BabyTalk Readers' Choice Awards
2021The Most 100 Most Influential Young Entrepreneurs
2020 马来西亚直播王大赛
2019 Top Mechant in MyCyberSale
2019 马来西亚风采铿锵女王
南洋商报 开幕报道 03Dec'22 – rb.gy/8tm7o2
风采杂志 团购女王报道 22Oct'19 – rb.gy/xibss1
EMPLOYEE BENEFITS
Annual Leave, Replacement Leave

Quarterly annual performance bonus

Travel, Party

Provide Laptop

KWSP, SOSIAL

MC Claims

Birthday Event

Encourage internal staff to participate in HRDF training

Rewards points can purchse high-quality products from domestic and foreign suppliers