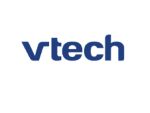 Overview
Sectors Manufacturing

Posted Jobs 0

SSM Registration No. 1212810-D
Company Description
COMPANY OVERVIEW
VTech is the global leader in electronic learning products from infancy through toddler and preschool and the largest manufacturer of residential phones in the US. It also provides highly sought-after contract manufacturing services.
With headquarters in Hong Kong and state-of-the-art manufacturing facilities in mainland China and Malaysia, VTech has approximately 26,000 employees in its operations across 14 countries and regions, including about 1,600 R&D professionals in R&D centres in Hong Kong, mainland China, Germany, the US, Canada and Taiwan. This network allows VTech to stay abreast of the latest technology and market trends throughout the world, while maintaining a highly competitive cost structure.
Shares of VTech Holdings Limited are listed on The Stock Exchange of Hong Kong Limited (HKSE: 303).
In line with VTech's plan to expand its manufacturing operations in Malaysia in the coming 5 years, more job opportunities will definitely be created in Malaysia.
As a matter of fact, since taking over the operations from Pioneer Technology Malaysia in August 2018, VTech Malaysia has successfully transferred at least 70 projects from 11 of the existing Customers from its factory in China attributed to the ongoing trade conflict between the US and China, on top of the 2 existing Customers inherited from Pioneer Technology Malaysia. As of today, these projects already started mass production for commercial shipment out of VTech Malaysia. As a result, the sales revenue of VTech Malaysia is projected to grow significantly. The project transfer from VTech China factory is expected to continue until mid of 2020.
Apart from projects transferred from VTech factory in China for the existing Customers, with its high standard of work ethics inherited from Japanese Management of Pioneer Technology Malaysia, VTech Malaysia successfully convinced at least one of these Customers to also transfer businesses of its competitors in China to Malaysia as well.
Ever since VTech Contract Manufacturing Services Group took over the factory of Pioneer Technology Malaysia, the product portfolio of VTech Malaysia has diversified from the existing segments of Professional DJ Equipment and Air Conditioning System Controller & Boards, to over 17 new segments namely Smart DJ Controller, Professional Audio Mixers, Signal Processors, Digital Audio Instruments & Apparatus, RF Transceivers, Smart Energy Monitoring Devices, Money Counting Systems, Vending Machine Systems, IoT Devices, LED Lightings, etc.
Given the above scenarios and the expected expansion in its manufacturing operations, the number of staffs is projected to increase by 150 from current 315 to 465 within the first 5-year period. The number of direct operators is projected to increase by 540 from current 560 to 1,100 within the same period.
Selective acquisition has always been one of the strategic means for the growth of VTech. Besides expanding the existing Muar manufacturing facility, VTech Malaysia continues to explore strategic opportunities available at other regions in Malaysia as a viable mean of expansion of its manufacturing operations. This will bring job opportunities not only to Muar but the entire Malaysia.