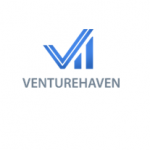 Overview
Sectors Accounting / Finance

Posted Jobs 0

SSM Registration No. 1190978W
Company Description
At VentureHaven, we come to work every day because we want to help you turn your ideas into a successful business.
Being experienced corporate advisors and business professionals, we understand the difficulties that both young start-ups and long established companies face. In Malaysia's highly complex and well-regulated economy, it can be challenging navigating through regulatory and compliance issues while ensuring productivity. Hence, when you register company in Malaysia, we strive to provide the support your business needs – from exploring new initiatives to helping it gain the growth and success it deserves.
Malaysia Accounting Firm
Unlike other accountancy firms, we at VentureHaven also hold the firm belief that in order for a business to attain growth and success, maintaining a high standard of corporate governance is pivotal. As such, when you choose to work with us, you gain more than just company-formation, company secretary services and compliance services. You also gain in-depth financial advice that is crucial in priming your business for success.
To us, accounting compliance management is an engine for further improvement to your business processes and a crucial tool in spurring productivity. With our team of competent, highly trained and experienced finance experts, we are committed to ensuring that your accounts adhere to the imposed statutory requirements, and that they are managed proficiently, allowing you to glean new management insights and improve operational efficiency. Watch your company transform when you choose us to be your one-stop Malaysia accounting firm, as we make sure we provide you with the best solutions, tailored to your company's needs and circumstances.
In a nutshell, we at VentureHaven focus on what we do best – providing sincere solutions. With over 8 years of experience in financial accounting and advisory services, we offer an extensive suite of services – ranging from company registration, company secretary services, regulatory compliance to statutory bookkeeping – dedicated to supporting your company throughout its business cycle.
Join thousands of happy clients in engaging our accounting and advisory services and help us reach our aim of being Singapore's preferred corporate advisor. To entrepreneurs and companies that want to grow a local business efficiently, look no further. VentureHaven is your best bet!
"Your Success is Our Business"