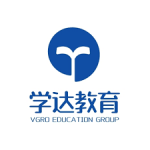 Overview
Sectors Education / Training

Posted Jobs 16

SSM Registration No. 201401001793(1077867-T)
Company Description
About The Company
Founded in 2007, VGRO Education Group is a tech-based tutoring company helping students of all ages achieve their fullest potential.
There are over 5,000 registered students annually coming from all Malaysian states, and we successfully cultivated excellent SPM graduates for 15 years with over 502 students achieving 8As and/or above.
We also partnered with software experts in customising our own learning app to offer both online and offline modes. Concurrently, we launched a new learning app from China focusing on 1-to-1 English oral training.
Using our individualised teaching methods, combined with our friendly, engaging and highly-dedicated teachers, over 80% of students have made significant progress!
Passionate about empowering education through love and technology? Join our team today!