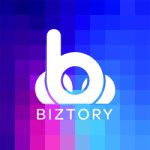 Overview
Sectors Software / Information System

Posted Jobs 0

SSM Registration No. 1150996-W
Company Description
Biztory is a comprehensive financial management solution designed to help businesses of all sizes streamline their accounting processes. With powerful features that simplify bookkeeping, invoicing, financial reporting, and analysis, Biztory enables businesses to stay on top of their finances and make informed decisions.
At its core, Biztory provides a centralized platform that allows users to manage all of their financial data in one place. From creating and sending invoices to tracking expenses and generating financial reports, Biztory offers a complete suite of tools that make accounting tasks easy and efficient.
One of the key benefits of Biztory is its user-friendly interface, which is designed to be intuitive and easy to navigate. With a minimal learning curve, users can quickly get up and running with the software and start managing their finances like a pro.
Another standout feature of Biztory is its customizability. The software can be tailored to fit the unique needs of each business, whether it's a small startup or a large enterprise. Users can choose from a range of templates, integrations, and add-ons to create a bespoke financial management solution that meets their specific requirements.
In addition to its powerful features and customization options, Biztory is also backed by a team of experts who are dedicated to providing exceptional service and support. From implementation and training to ongoing maintenance and consulting, Biztory's team is committed to ensuring that clients get the most out of the software and achieve their financial goals.
In summary, Biztory accounting software is a powerful and flexible solution that simplifies accounting processes and enables businesses to make informed financial decisions. With its user-friendly interface, customizability, and dedicated support team, Biztory is the ideal choice for businesses looking to take control of their finances and streamline their operations.