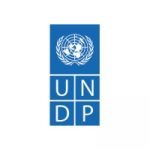 Overview
Sectors Accounting / Finance

Posted Jobs 0
Company Description
UNDP, as an integral part of its mission to fight poverty and improve the lives of people around the world, is committed to being open, transparent and accountable. As part of this commitment, UNDP adopted International Public-Sector Accounting Standards (IPSAS), and established a Global Shared Service Centre (GSSC) in Kuala Lumpur, Malaysia. This global centre of excellence provides IPSAS transactional recording (Payables, Revenue and Contribution Management, General Accounting and Project Accounting), procurement, and related advisory, training and support services to UNDP Offices worldwide.
The GSSC is an integral part of the Global Shared Services Unit (GSSU), within the Bureau for Management Services (BMS), that supports all UNDP offices and UN clients with the provision of transactional services in Finance, Procurement and HR.
Established in 2012, the GSSC financial services center in Cyberjaya, Malaysia provides UNDP offices worldwide with International Public Sector Accounting Standards (IPSAS) transactional recording in the areas of revenue, expenses, and fixed assets, along with training, advisory and support services when needed.
Center of excellence
Our vision is to be a centre of excellence in financial services supporting United Nations programmes. We've made it our mission to deliver quality, efficient and professional financial services in line with UN standards; surpass customer service expectations; continously improve our knowledge and competency; pursue an innovative solutions-driven environment across processes and tools; as well as attract and retain people who are passionate and engaged in a balanced work environment.
Being part of our team
Our people are key to delivering excellence and surpass customer expectations. We are committed to a growth-environment. Working with us, you will benefit from:
A compelling mission and cause

Opportunities for continuous learning, international career path, marketability

A professional environment, recognized by accounting bodies

Diverse workforce

Work-life balance

A respected standing among international development community
In turn, we expect you to sustain a high level of professional performance, maintain the quality of your skills, move across locations or assignments as needed, share knowledge and collaborate effectively.