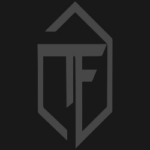 Overview
Sectors Sales / Marketing

Posted Jobs 0

SSM Registration No. SA0547889-X
Company Description
We are a specialized store dedicated to assisting car owners with any automotive-related issues and providing a platform for buying and selling car parts.
At our company, we understand the challenges that car owners face when it comes to vehicle maintenance, repairs, and finding the right parts. Our mission is to simplify this process by offering comprehensive solutions and a convenient marketplace for car enthusiasts and professionals alike.
With a team of knowledgeable and experienced staff, we strive to provide exceptional customer service and expert advice. Whether it's troubleshooting common car problems, recommending suitable parts, or guiding customers through the buying and selling process, we are committed to ensuring a seamless experience.
Our extensive inventory includes a wide range of high-quality car parts sourced from reputable manufacturers. We meticulously select our products to meet the highest standards of performance, reliability, and compatibility. Our customers can rely on us to find the right parts for their vehicles, regardless of make, model, or year.
In addition to our parts store, we also offer various services such as professional installations, repairs, and maintenance. Our skilled technicians have the expertise to handle a wide range of automotive needs, ensuring that our customers' vehicles are in top condition.
At our company, we believe in building long-term relationships with our customers based on trust, integrity, and exceptional service. We continuously strive to exceed expectations and provide innovative solutions to meet the evolving needs of car owners.
Whether you're a car enthusiast, a DIY enthusiast, or a professional mechanic, we are here to assist you in finding the right solutions for your automotive needs. Visit our store today and experience the convenience and reliability that we offer in the world of car parts and services.