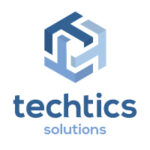 Overview
Sectors Software / Information System

Posted Jobs 0

SSM Registration No. 1376793-X
Company Description
Techtics is an IT software house specialising in blockchain technology in the region. We provide services ranging from backend, frontend, management and tokenomics, and also creative design solutions. We are a bunch of close-knit enthusiasts and a team of highly skilled experts in IT blockchain tech.
At Techtics, we are trained in problem-based learning, industry-led case studies and hands-on real work. You'll build experience, practical knowledge and an ethical understanding of blockchain technology.
Our clients and projects range across a wide sector; from government to commercial, banking to agriculture, education to financial, supply chain to insurance, financial to social enterprises.
Everyday we see new roles to be filled to build a blockchain ecosystem, we are looking for back-end developers, front-end developers, project managers, creative digital media, finance & administration.