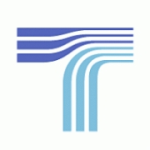 Overview
Sectors Engineering / Robotics / Automation

Posted Jobs 0

SSM Registration No. 64160K
Company Description
T.T.E. Engineering (M) Sdn. Bhd. was established in 1982 in Malaysia. The company is involved in project execution, supply, installation, maintenance & other related works for industrial heating, ventilation, air-conditioning (HVAC), electrical supply system, utility process and cleanroom systems.
T.T.E. Engineering (M) Sdn. Bhd. incorporates Japanese ways of productive work styles,management and design thinking into the company operation. The company has more than 100 engineers as of today and is part of TAKASAGO THERMAL ENGINEERING CO., LTD worldwide network with full back-up measures. Our experienced engineers play a major and important role in every engineering projects.
T.T.E. Engineering (M) Sdn. Bhd. is a registered grade G7 company under the Construction Industry Development Board of Malaysia (CIDB) and MS ISO 9001:2015 certified company since 1996.