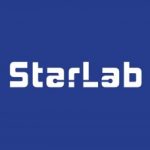 Overview
Sectors Engineering / Robotics / Automation

Posted Jobs 0

SSM Registration No. 1282400-X
Company Description
Imagine what we can accomplish together
Starlab is a start-up company where we love electronic designs and hardware technologies.
We explore, innovate, and build.
We have professional engineers with at least 14 years of experience which involve in providing solutions in industrial industry and designing consumer electronic products. STARLAB offers its customers complete solutions of different level of complexity and providing outsourcing handling for different industry such as; Medical Healthcare, Industrial Automation, Automotive, Energy & Green Tech, Agriculture, and Aerospace & Defence.
Our extensive experience, keen sight, and proven results give you a leading advantage in product or project solutions, including novel cross-market transfer of technology from design-concept to execution process.