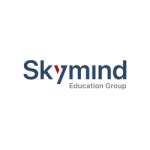 Overview
Sectors Education / Training

Posted Jobs 0

SSM Registration No. 202001020477 (1376797-V)
Company Description
Technology has become an innate part of our everyday life. The way we travel, keep ourselves entertained, and ensure the safety of our loved ones – all these and more have been directly and indirectly impacted by the advancement of IR 4.0 technologies.
Instead of traditional learning, we now learn by playing games. Instead of having one standardized product for all, we have personalized recommendations and customizations based on our likes and dislikes. Instead of decisions being made by a group of people, we have robots analyzing and providing immediate solutions.
As our world continues to be driven and impacted by technology, adaptability is key – and traditional learning methods just no longer cut it anymore.
In Skymind Education Group, we are committed to preparing everyone, everywhere for the Digital World. We have created initiatives to help our people to learn new skills for a digital age. Through upskilling, we aim to give everyone the opportunity to gain the knowledge, tools and ability they need to use advanced and ever-changing technologies to prepare for the future demand.