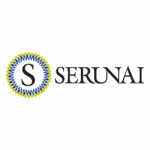 Overview
Sectors Software / Information System

Posted Jobs 0

SSM Registration No. 875806-M
Company Description
Formed in 2009, Serunai Commerce offers a range of products and services designed to enhance the global Halal marketplace. The increasing demand of Halal products in both local and international market allows Serunai to create digital platforms to interconnect Halal producers and consumers globally through our wholesome digital halal ecosystem from training and consultancy to halal connectivity and transparency. Serunai embarks onto a Public-Private Partnership and signed agreements with the Malaysian Islamic Development Department (JAKIM), Halal Development Corporation (HDC) and several others and working closely with the members of the International Halal Authority Board (IHAB).
During the pre-halal stage, our Halal Centre of Excellence experts will guide and assist companies to get them Halal certified and offers various training programs. Interested companies may apply for Halal certification through an online platform that we develop namely VH SMART™️ & maintain their Halal Assurance System (HAS) digitally.
VH SMART™️ is paired with a certified local Halal certification body to assess and approve Halal applications, maintenance and renewal through another digital online system called Certification Body Master System (CBMS™️) and issue Halal certificates to companies.
Consumers then verify the status of Halal products, premises and slaughterhouses using a halal search engine Verify Halal™️ App as a seamless global tracking platform that connects with Halal Certification Bodies globally.
GHDP™️ utilises the GS1 Global Data Synchronisation Network (GDSN) as an online-based interconnected network of data pools and global registry to enable companies worldwide to exchange standardised and synchronised supply chain data.
HADIC™️ completes the whole ecosystem through its digital blockchain technology that provides complete information about Halal product movement right from source to the point of consumer purchase.