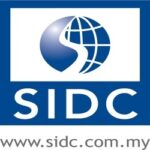 Overview
Sectors Education / Training

Posted Jobs 1

SSM Registration No. 765264k
Company Description
The SECURITIES INDUSTRY DEVELOPMENT CORPORATION (SIDC) is the training and development arm of the Securities Commission Malaysia (SC) and the leading capital markets education, training and information resource provider in ASEAN.
Established in 1994 and incorporated as a corporate entity in 2007, the SIDC has been in the business of training and developing capital market participants in Malaysia and internationally for almost two decades. It designs and facilitates training programmes for Malaysian and foreign regulators, company directors and market professionals as well as conducts public investor education seminars on wise investing and investors' rights.
The SIDC also builds human capital for the Malaysian capital market through its talent development programmes. In addition, the SIDC works closely with the SC to develop, maintain and administer the SC Licensing Examinations and the mandatory Continuing Professional Education (CPE) programme as part of the licensing regime for Malaysian capital market intermediaries.
Through its comprehensive experience and successful track record in developing and delivering innovative, high-calibre, fit-for-purpose programmes for specific target audiences, it has established a reputation synonymous with professional excellence and has been acknowledged by international institutions such as the International Organization of Securities Commissions (IOSCO), the Asian Development Bank (ADB), the Asia-Pacific Economic Cooperation (APEC) and ASEAN.
Active Jobs From Securities Industry Development Corporation