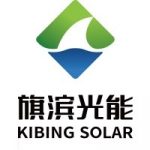 Overview
Sectors Manufacturing

Posted Jobs 0

SSM Registration No. 202201001782
Company Description
Kibing Glass is one of the leading glass manufacturers in China. It was founded in 1988 and listed in Shanghai Stock Exchange in 2011. The company employs more than 8,000 employees and leading by experienced management team.
SBH Kibing Solar New Materials (M) Sdn Bhd and SBH Kibing Silicon Materials (M) Sdn Bhd are companies registered in Sabah, Malaysia which are to invest approximately RM 2 Billion in the State of Sabah for mining of silica sand and manufacturing downstream products of silica sand and photovoltaic glass.
Vision
To be a Global Leader in Glass Manufacturing
Mission
To manufacture safe & value added glass products that exceed market expectations and positively contribute to a better environment and society
Core Value
With Passion, Kibing Group Malaysia Believe " I CARE ".
Integrity – We do the right thing legally, ethically and morally.
Customer – We focus on building win-win relationships with our customers.
Accountability – We take responsibility for our actions and results without excuses.
Respect – We respect and celebrate our diversity and work together as an effective team.
Excellent – We constantly learn, innovate and strive for excellence.