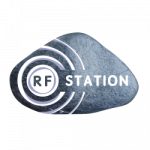 Overview
Sectors Engineering / Robotics / Automation

Posted Jobs 0

SSM Registration No. 892312-D
Company Description
RF Station Sdn Bhd is founded by Dr Linus Lau and grown to be a boutique engineering Consulting firm specializing in Computer Aided Engineering (CAE) and sensor measurement technology and solutions. We cover a wide range of engineering solutions including electromagnetics, structural and flow Analysis. We work closely with both local and international customers from various industries, namely high-tech, automotive, aerospace, building and construction. With vast industrial experiences in Electromagnetic, Finite Element Analysis (FEA) and Computational Fluid Dynamics (CFD), our expertise covers:
FEA: Structural Integrity Analysis, Noise & Vibration Analysis, Fatigue Failure, Product Design Optimization, Material Failure, Creep, Residual Stress and etc.
CFD: Vehicle/Aircraft Aerodynamic Performance, Building Wing Loading, Electronic Devices Thermal Performance, Data Centre Airflow Analysis, Building Thermal Comfort and Acoustic and etc.
Electromagnetic: mmWave beam steering, compact range measurement solution for 5G mmWave antenna, RF test socket design for 5G mmWave application and etc.