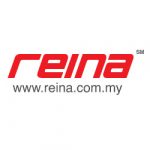 Overview
Sectors Others

Posted Jobs 0

SSM Registration No. 001495202-P
Company Description
Reina.com.my
We are Creative Multimedia Company based in Damansara Utama (Selangor).
We focus on creative production on website, social media, mobile app, print media, video & photography.
Our client ranges from established corporations, financial companies, heavy industries, insurances, FMCG, and developer.
Our company is currently looking for student Internship Placement and open jobs recruitment for Fresh Graduates.
Visit our website at
www.reina.com.my
Reina video showreel at
https://youtu.be/4-wprmeL-VI
Reina recruitment videos:
https://youtu.be/MZAZWRU2zHA
Reina online recruitment submission form:
https://docs.google.com/forms/d/e/1FAIpQLScvSPh2BTaKeIPQRDozoGpC7NtLL7GuKf2QwLnx0FNyUlgnvA/viewform
Look forward to hear from you, thank you.