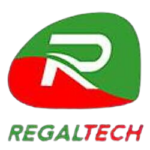 Overview
Sectors Engineering / Robotics / Automation

Posted Jobs 0

SSM Registration No. 752971-V
Company Description
Regaltech (M) Sdn Bhd is a leading provider of industrial automation and control solutions in Malaysia. Established in 1992, the company has grown to become a trusted name in the industry, with a strong reputation for quality products and reliable service.
Regaltech (M) Sdn Bhd offers a wide range of products and services for various industries, including manufacturing, oil and gas, chemical, food and beverage, and more. Their product portfolio includes industrial automation components such as programmable logic controllers (PLCs), human-machine interfaces (HMIs), sensors, and other related equipment.
In addition to their product offerings, Regaltech (M) Sdn Bhd also provides a range of services, including system design, installation, commissioning, and maintenance. They have a team of experienced engineers and technicians who are well-equipped to handle complex automation projects and provide customized solutions to meet the unique needs of each customer.
Regaltech (M) Sdn Bhd's commitment to quality and customer satisfaction has earned them numerous awards and accolades, including the ISO 9001 certification for their quality management system. They strive to continuously improve their products and services to meet the evolving needs of their customers and remain at the forefront of the industrial automation industry in Malaysia.