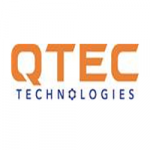 Overview
Sectors Engineering / Robotics / Automation

Posted Jobs 0

SSM Registration No. 773013-V
Company Description
About QTEC Technologies Sdn Bhd
Establish in May 2007, QTEC the company is in the business of high technology equipment for semiconductor industries and solar cell industry. Supply and service semiconductor final test items likes test contactor, sockets, pogo pins, PCB interface board, testers and customize jigs.  We focus to provide customer with proven solution at the best price and quality.
VISION: Global Innovative & Dependable Solution Provider
MISSION: We Listen ! We Commit ! We Do It !
Our History
2007 –  QTEC Founded in Melaka ( Representative for Micro Control Company )

2008 – Authorise as Ironwood Electronics local support

2009 – Set up QTEC Technologies Pte. Ltd  (Singapore)

2010 – Won SME Golden Bull Award 100

2011 – Authorise as Chroma ATE Local support and Distributor

2012 –  Venture into Engineering automation and Thermal solution

2013 –  Provide PCB solution (design and  fabrication)

2014 –  Venture into Dry Ice Blasting services and Fabrication parts
​
QTEC Technologies Products & Services
Ironwood Electronics

Xeltek

JF Technology

Cycjet Printing System
Design & Fabrication PCB

Tooling Parts

Design & Assembly

Jigs
Automation Projects

Green Tech Clean

Solutions & Services