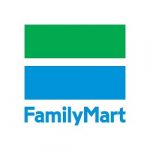 Overview
Sectors Others

Posted Jobs 0

SSM Registration No. 383322-D
Company Description
FamilyMart is the world's 2nd largest convenience store chain, with over 17,500 stores across various markets globally. Backed with over 40 years of experience in convenience retailing, FamilyMart aims to constantly be ahead of social trends and diversifying social needs, ever evolving as a social and lifestyle infrastructure provider to local communities.
QL Maxincome Sdn Bhd is a master franchisee of FamilyMart and a subsidiary of QL Resources Berhad, an established company listed on the main market of Bursa Malaysia Securities Berhad. FamilyMart Co., Ltd.'s philosophy and values resonate with QL's mission of providing nourishing agro-based products for the benefit of all. Their emphasis of delivering quality food is also a value that QL, as a food company values and sees synergy in.
Our Mission: We create nourishing products from agro resources, leading to benefit for all parties.
Our Vision: To be the preferred global agro based enterprise.