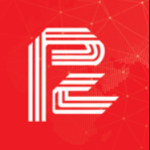 Overview
Sectors Engineering / Robotics / Automation

Posted Jobs 0

SSM Registration No. 163255-U
Company Description
With more than 35 years of experience and capabilities, Precision Control has been actively involved in the field of Process Control Instrumentation, Valves, Analyzers, Process Control Systems, Instrument Servicing & Calibration and Engineering Outsourcing since 1985.
We are a SIEMENS certified Process Instrument distributor. However, we also represent many leading global manufacturers including Neles, Precision Digital, Chino, Stafsjo, Valmet Automation, Conflow and Teledyne Instruments, Moore Industries, MSA and Temperature Control.
Supported by innovative technology, we provide superior quality service, product consultation and project management services that meet customer requirements and budgets. Our solutions have been recognised by international quality bodies and certified with ISO9001 Quality Assurance since 1997.
We expanded our business to meet the engineering needs of the northern & east coast region of Malaysia:
Precision Control (Penang) Sdn Bhd
Precision Control Sdn Bhd (Kuantan Branch)