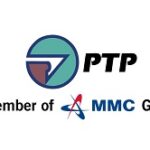 Overview
Sectors Others

Posted Jobs 1

SSM Registration No. 199401043031
Company Description
Pelabuhan Tanjung Pelepas Sdn Bhd (PTP) is the premier transshipment port in Malaysia, equipped with state of the art facilities, equipment and information technology systems integrating all port users.
The port delivers reliable, efficient and advanced services to major shipping lines and box operators, providing shippers in Malaysia and abroad extensive connectivity to the global market.
The integration of Pelepas Free Zone with the port terminal which allows seamless movement of cargoes is one of the added advantages to customers and business partners.
PTP is a joint venture between MMC Corporation Berhad (70%), a utilities and infrastructure group and APM Terminals (30%), a leading global ports group with a global port network in 74 countries.
Active Jobs From Port of Tanjung Pelepas