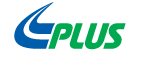 Overview
Sectors Others

Posted Jobs 0

SSM Registration No. 20101039714
Company Description
PLUS Malaysia Berhad (PMB) was incorporated on 29 November 2010 and is involved in investment holding.
On 29 November 2011, PMB completed the acquisition of PLUS Expressways Berhad's (PEB) assets and liabilities. Pursuant there to, PMB became the holding company of Projek Lebuhraya Utara-Selatan Berhad, Expressway Lingkaran Tengah Sdn Bhd (ELITE), Linkedua (Malaysia) Berhad (Linkedua), Konsortium Lebuh Raya Butterworth-Kulim Sdn Bhd (KLBK) and TERAS Teknologi Sdn Bhd (TERAS). In addition, PMB has also acquired Penang Bridge Sdn Bhd (PBSB) from UEM Builders Berhad.
As part of the corporate exercise, Projek Lebuhraya Usahasama Berhad, a wholly-owned subsidiary of PMB, was incorporated on 27 July 2011 to undertake the consolidation of all highway concessionaires acquired under a single entity. The acquisition of all five highway concession assets was completed on 12 January 2012.
With the completion of the acquisition, PMB is the largest toll expressway operator in Malaysia and one of the largest in South East Asia.