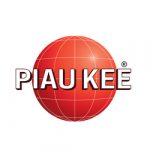 Overview
Sectors Manufacturing

Posted Jobs 0

SSM Registration No. 574326-V
Company Description
THE PIAU KEE SPIRIT
Welcome to PIAU KEE
Since the 70′s, Piau Kee has supplied the freshest seafood available to customers around Klang Valley. Starting small as a fishmonger in Central Market, the Piau Kee business has steadily prospered into a 2.0-acre facility in Cheras, Kuala Lumpur servicing the nationwide food industry.
Through the years, one quality remains constant: Our enduring passion to supply only the freshest catch of the day. If it is not fresh, firm and gleaming straight off the source, it will not make the parade on Piau Kee's stall.
It is our firm belief that the best surpasses the biggest. Since the early days, Piau Kee has strived to consistently give the best to customers, comprising of well-known 5 star hotels, airline caterers, fast food chains and famous restaurants. This prompted them to return for future orders, eventually winning over a string of loyal customers.
With years of quality experience, we understand all our customers' needs in various industries. This tradition of quality remains the essence of Piau Kee operations: Quality in sourcing products, Quality in maintaining freshness of products and Quality in service.