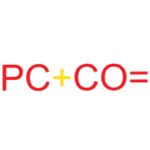 Overview
Sectors Accounting / Finance

Posted Jobs 1

SSM Registration No. LLP0000506-LCA
Company Description
At PCCO, we believe in providing the highest quality of work and services through our team of talented and experienced professionals who will work together with you to achieve your business goals and ambitions.
Our mission is a commitment to excellence and a dedication to deliver outstanding service and advice to our clients.
Established in 1986, PCCO GROUP provides a range of services via the following:
• PCCO PLT (LLP0000506-LCA)(AF1056)
Audit & Assurance Services
• PCCO Tax Services Sdn Bhd (58035-K)
Tax Advisory & Compliance Services
• PCCO Management Services Sdn Bhd (208869-K)
Accounting, Management Consultancy, Secretarial, Internal Audit & Risk Management, Corporate Recovery & Restructuring and Recruitment Services.
The success of PCCO lies with our people who make all the difference.
YOUNG, ENERGETIC AND DEDICATED, they take pride in the work they deliver to you by going the extra mile.
With a team of experienced Partners and staff, we can ensure the delivery of highly responsive professional expertise. We tailor services to meet your particular needs, understand your business and effectively strive to ensure you attain your business objectives.
Active Jobs From PCCO GROUP