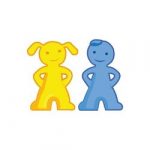 Overview
Sectors Others

Posted Jobs 0
Company Description
OrphanCare Foundation advocates and works to give children in institutions and unplanned newborn babies the opportunity to grow in the care of a family.
OrphanCare is a non-profit foundation that endeavours to give institutionalised children and unplanned, at-risk, newborn babies the joy of growing up in the care of a loving family in accordance with our tagline: Every Child Needs a Family.
We want children out of institutions and cared for by families. This vision drives OrphanCare. We believe children have the right to love, security, shelter, health and education as enshrined in Malaysia's Child Act (Amendment) 2016 and the United Nations Convention on the Rights of the Child (UNCRC). The damage caused by institutions makes us passionate about our mission.