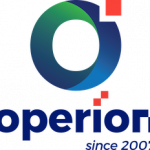 Overview
Sectors Software / Information System

Posted Jobs 0

SSM Registration No. 1096722-A
Company Description
For the last 16 years, we have perfected our approach to web design, e-commerce, software development, software customization, and mobile app development for more than 50 different business sectors with the help of 20+ team members from around the world.
Developing the latest technological solutions can't be a solo effort. It calls for joint endeavors with some of the brightest minds and organizations in the world. Recently, OPERION collaborated with BERNAMA to develop an internet business and marketing campaign to small and medium enterprises. As a leader in our space, we have also been appointed to be on the jury panel for the Malaysia Website Award organized by Exabyte.
Inspiring the next generation is an integral part of our venture. We've joined hands with ORIX to promote a NASA APP called "Startup Campaign" to drive enthusiasm in technology among potential future developers. We are also sharing our technologies publicly with various colleges in Malaysia through education and speaker events. We want to impart our expertise and knowledge regarding software development.
Our founder Lukas J. Tan graduated with a bachelor's degree in Information Systems Engineering and has been in the IT industry since the young age of ten. He believes that Malaysia is a rising star in the technology sector. He also wants to help harness the country's talents for the greater good.