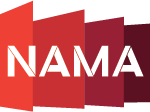 Overview
Sectors Others

Posted Jobs 0

SSM Registration No. 729310P
Company Description
Founded in 2006, NAMA or News & Ads Monitoring Agency is a media intelligence company based in Selangor, Malaysia with an expanded footprint in Singapore since 2011.
NAMA provides a full range of media monitoring services covering multilingual print, broadcast and online news sources, as well as social media tracking.
Since its inception, NAMA has grown tremendously, both in our client base as well as in our skills and offerings to help our clients stay on top of the everchanging media landscape.