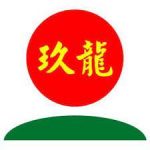 Overview
Sectors Manufacturing

Posted Jobs 0

SSM Registration No. 1332446A
Company Description
Founded in 1995, Nine Dragons Paper Group is the global largest paper manufacturing company which is based in Dongguan, China and was successfully listed on the Main Board of the Hong Kong Stock Exchange on 3 March 2006. Our total paper and pulp production capacity has reached 18.42 million tonnes in October 2021. Nine Dragons Paper primarily produces linerboard, high performance corrugating medium and coated duplex board. Its operations enable it to serve as a one-stop shop for a broad range of high-quality packaging paperboard products.
In recent years Nine Dragons Paper has been strategically expanding its production capacity globally in America, Vietnam, and Malaysia. After 20 years of vigorous development, Nine Dragons Paper has achieved the following:
We have 10 pulp & paper mills manufacturing base and 7 packaging plant across China, 4 pulp & paper mills in USA; 1 pulp & paper mill in Vietnam; 2 pulp & paper mills in Malaysia
 Total assets exceed RMB 90 billion (approximately USD 14 billion);
More than 48 Paper production lines;
The Group achieved a revenue of approximately RMB 30.8 billion (approximately USD 5 billion) for the Period, representing an increase of approximately 7.1% as compared with the corresponding period last year
 The Group's total design production capacity for paper production amounted to 17.57 million tpa. The production capacity for paper manufacturing of the Group is expected to exceed 23.8 million tpa at the end of 2023;
Group employees approximately of 20,000;
    As part of the strategic expansion in ASEAN region, Nine Dragons Paper has ventured into Malaysia with the acquisition of Bentong paper plant in Pahang and in the misd of starting up a Pulp & Paper (recycled paper) mill in Selangor since 2019 with a total approved investment of RM 5.4 billion. The paper and pulp mill investment project in Banting is the largest investment in the state of Selangor and in Malaysia at the moment.