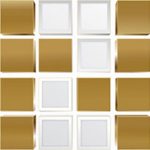 Overview
Sectors Construction / Facilities

Posted Jobs 0

SSM Registration No. 545985P
Company Description
It has been 35 years since NCT Group of companies set forth on its path in entrepreneurship. It started from scratch in the tiling business and steadily gained experience and strength in the industry through collaborations with prominent developers.
After years of honing its expertise in the construction industry, NCT made its way to the top echelon of the property development sector through the rehabilitation of Malaysia's biggest abandoned housing development.
Guided by passion and resilience, NCT constantly redefines innovation by incorporating creativity into its project and serving the best solutions to its esteemed clients. The Group proved this sentiment with the introduction of NCT 2030. NCT 2030 is a brand new vision statement of NCT Group of companies. From humble beginnings, our journey in Malaysia has grown rapidly and expanded into diverse industries and beyond local shores.
In line with the continuous growth and expansion of business, we are invited and seek dynamic suitable candidates to take the challenge and build their careers with us.