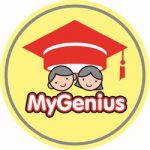 Overview
Sectors Education / Training

Posted Jobs 0

SSM Registration No. 201701031447
Company Description
Company overview
MyGenius Education Group wholly owns and operates our Award-Winning MyGenius Kindergartens.
We also provide primary after-school care enrichment programme for Chinese Primary School children under our MyGenius Primary brand and offer our acclaimed Mandarin Programme for international school students. We are an expanding education group who strongly believes in good values and culture. Our company is made up of vibrant and energetic people who share a common passion for children's education.
We genuinely care about our teachers and want them to succeed together with the company. Our supportive working environment is one that is filled with fun, respect and care.
CAREER OPPORTUNITY:
We are looking for candidates who are passionate in children's education and who are fun-loving, self-motivated, adaptable and creative to be part of our team. We provide a salary package that is 20% above market average, and real career progression plan for our teachers. Training, learning and various career advancement opportunities are provided, allowing performing staff to be promoted to principal and other managerial level.