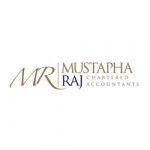 Overview
Sectors Accounting / Finance

Posted Jobs 0

SSM Registration No. 532444-P
Company Description
MustaphaRaj is a firm of Chartered Accountants based in Petaling Jaya that is well-established to deliver a wide range of professional services to a broad portfolio of business and private clients.
We offer innovative solutions in a creative and practical approach that combines technical knowledge, depth of experience and professional understanding in diverse industry sectors ranging from manufacturing, trading, banking, technology to engineering, construction, pharmaceuticals and health businesses.
At MustaphaRaj, you are always assured of excellence in our services. We take a genuine interest in our client's businesses and growth potential when offering specialist business improvement solutions in corporate finance and restructuring; insolvency; and corporate risk management and governance. Supported by a well-skilled and highly experienced general practice, our strength as a one-stop business centre enables us to provide solutions drawn from an international network of expertise that offers many advantages in dealing with local or global conditions.