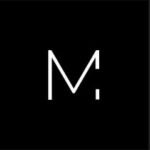 Overview
Sectors Animation

Posted Jobs 0

SSM Registration No. 1164899-V
Company Description
Studio Multiply was established on 2014 in a humble home office in Malaysia with a simple goal – make great CGI. We believe the best CGI would helped our clients to distinguish themselves and better connect with their audiences.
Over the years, our team has develop wide range of skillsets which compliments our CGI renders, allowing us to expand our services such as animation, interactive VR, app and etc.
While our core business revolves around architecture industry, we are soulfully crafters, designers and storytellers. We marveled at the greatness of architecture and it is our mission to communicate it beautifully.