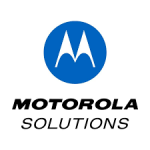 Overview
Sectors Telecommunications

Posted Jobs 0

SSM Registration No. 455657-H
Company Description
For more than 80 years, Motorola has helped the world be its best.
From introducing one of the first commercially successful car radios that delivered vital news right to us no matter how far from home, to developing the equipment that transmitted the first words from the moon, to leading a public safety revolution with the world's first-ever handheld laser scanner, Motorola's employees have a history of exploding possibility across the planet, innovating smarter, more flexible and more insightful ideas.
Our employees enable industries worldwide to thrive, achieve and do their best work. They create indispensable, indestructible tools to help more people in more businesses in more places to be their best. They do it to better serve the government, health, public safety and other businesses for which we've created clear and confident communications solutions for more than 80 years. The work they do is meaningful, impactful and ongoing.
And we need driven, motivated visionaries like you to join them.