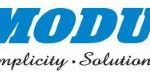 Overview
Sectors Manufacturing

Posted Jobs 0

SSM Registration No. 499549-K
Company Description
As a global supplier of conveyor components and system, MODU aspires to be the leader in providing SMART Automation solutions to help our customers from different industries to embrace industrial development through innovation by combining People, Process and Technology for sustainable growth.
MODU is a creative, innovative and responsible company. We provide solution to improve productivity and also working environment to our customers. We are committed in bringing continuous environmental improvement through by using fully recyclable product materials and systematic coding in our products for easy recovery and recycling. Lead by a highly dynamic experienced , and professional management team, the MODU team comprises of professionals from various disciplines. They include, client servicing, designers, technicians, R& D Personnel, and engineers
MODU group of companies, is a global brand that provides One Stop Material Handling and Factory Automation Solution.
Our core business is divided into 3 segments.
MODU System (M) Sdn Bhd
Modular Conveyor System
Modu System is a global brand for modular conveyor system. We have one of the widest range of conveyor products in the market, ready to cater your ideal conveyor solution.
MODU Technologies Sdn Bhd
Factory Automation
Modu Technologies is a One Stop Industrial Automation and Robotic Solutions delivering SMART manufacturing Solutions for every phase of production line in modular, flexible and simple assembly products such as the robotic solution, automated guided vehicle, palletizing system, spiral conveyor and many more.
MODU Automation Sdn Bhd
Smart Restaurant Automation
MODU Automation the one platform for restaurant automation to deliver a holistic solution which promotes efficiency and productivity for the food & beverage industry using food delivery conveyor, food delivery robot and direct delivery system. Our innovative ordering and point of sales system help in reducing manpower and human error, as well as providing real time information anytime , anywhere.