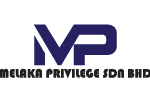 Overview
Sectors Others

Posted Jobs 0

SSM Registration No. 201601040341 (1211282-U)
Company Description
Melaka Privilege Sdn. Bhd. (MPSB) is a company established in 2016. MPSB aims to offer a comprehensive suite of services and solutions in both the private and government sectors. As a solution provider in trading, construction and service segment, MPSB has driven by stakeholder value creation in a highly competitive environment. The Company places emphasis on delivering an enhanced customer experience via continuous customer service quality improvements and innovations, whilst focusing on increased operational efficiency and productivity.
𝗩𝗶𝘀𝗶𝗼𝗻
To be the leading and most trusted global provider.
𝗠𝗶𝘀𝘀𝗶𝗼𝗻
To provide a Bridgeway that links business to the customer and other business entities.
To operate in optimum efficiency in handling our duties and services to achieve the most ideal result in the shortest possible time.
To be effective in providing services to internal and external customers.
To be outstanding in our performance to exceed customer requirements and value add to their investment.
𝗖𝗼𝗿𝗲 𝗩𝗮𝗹𝘂𝗲𝘀
We focus on reliability, efficiency, integrity, and excellence in servicing others.