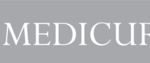 Overview
Sectors Manufacturing

Posted Jobs 0

SSM Registration No. 1400741-K
Company Description
COMPANY Profile :
– Manufacture of basic pharmaceutical products and pharmaceutical preparations.
– Medicurve International is a manufacturer of medical face masks.
– We also sell accompanying hand sanitizer, disinfectant sprays and actively exploring new avenues of consumer products.
– Medicurve International is certified for FDA, CE, Medical Devices Authority, US Standard, EU Standard, SIRIM, ISO CLEANROOM, ISO, Made in Malaysia, Graphene Free.
– Medicurve supplies facemasks to some of the biggest companies in the world and already have merchants in Penang, Johor, East Malaysia, Indonesia, Singapore, Thailand, Vietnam, New Zealand; with more plans to expand overseas.
Our Vision :
To provide certified medical grade equipment of outstanding quality at accessible prices worldwide.
Our Mission :
To manufacture medical grade equipment that always satisfies customer requirements.
The proper remuneration for services rendered is one of our top priorities, a happy team is a productive team. Bonuses are also a part of our structure. Opportunities for growth are also available as we continue to expand our growing business operations.
Staff members at Medicurve are driven, ambitious, and team-oriented. The office staff largely work in collaboration with each other in an open office space with no closed offices. Operation staff work within their functions whilst communicating with other divisions. We at Medicurve hope that you'll find a work environment that will contribute to your personal development and career path, and that is friendly, hard-working, and ultimately rewarding.