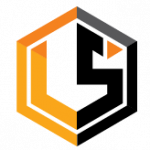 Overview
Sectors Engineering / Robotics / Automation

Posted Jobs 4

SSM Registration No. 1308318-K
Company Description
LS Smart Machinery (M) Sdn Bhd has a total of 13 years' experience in this industry. We are professional in supplying new and used bakery and kitchen equipment, while providing the service of establishing food lines from scratch. Additionally, we also have a wide range of products with good technical after-sales services.
The foundation of our professionalism is built on identifying customer's products and needs, concurrent with designing and providing suitable machinery equipment based on customer's needs to assist customers in striving for high technology machines and hence create higher values, higher efficiency and productivity.
Our machines are mainly used in the food processing industry, food services and packaging industry.
Active Jobs From LS Smart Machinery (M) Sdn Bhd